EGS // SERVICIOS / WORLD
EGS WORLD
EDELWEISS GLOBAL SERVICES S.A. is registered as a COURIER - POSTAL SERVICE PROVIDER under registry n°952. Therefore, we can provide an integral door-to-door distribution service for individuals and businesses.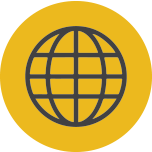 We offer a professional, fast and efficient postal service. It is specially tailored to provide:
+ Door to door service.
+ Management reports.
+ Mobile delivery certification.
+ Satelital and physical custody.
+ Payment on delivery.
+ Tracking information.
+ Transit insurance.
BUDGETS:
Get in touch with us at This email address is being protected from spambots. You need JavaScript enabled to view it., with your ID, billing and packaging list and you'll receive specific information about legislation and our estimate cost.