EGS // SERVICIOS / CUSTOMS REGULATIONS
EGS CUSTOMS REGULATIONS
We provide legal advice on foreign trade regulations updated daily. By doing this, we assure our clients that they meet all the requirements demanded by the Argentine customs legislation in their tariff classification of goods, tax treatment and the customs regime.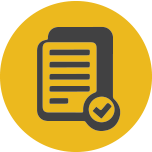 Through this unit we keep our clients up to date with:
+ Daily newsletter with news about the foreign market.
+ Official bulletin on Argentine customs regulations.