EGS // SERVICIOS / CUSTOMS
EGS CUSTOMS
We develop the integral management of customs operations. Our expertise in foreign trade, staying up to date with regulations and training makes us a key player in carrying out actions related to customs documentation, for which we have permanent staff at customs in Ezeiza and Buenos Aires.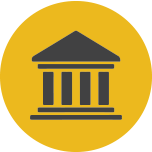 Through this unit we carry out:
+ Tariff classification.
+ Release of merchandise.
+ SIMI tracking (ex DJAI).
+ Temporals tracking.
+ Drafting of documents for customs.
+ Comprehensive advice.
+ Safe dispatch.
+ Follow-up requested by the UIF.
+ Coordination of cargo.
+ Delivery tracking.
+ Reimbursement management.
+ Special authorizations management.